Need Thick, Heavy Color-Coating on Your Products? Try Fluid Bed Powder Coating
When you have parts that need painting, conventional industrial powder coating spray isn't always the best choice for more complex applications. In those cases, our fluid bed powder coating process may be a better option.
Fluid bed powder coating—sometimes called fluidized bed dipping—provides a thicker, more substantial layer to various applications. The powder coating covers surface blemishes, adds coating thickness that creates superior weather and wear resistance, and can add color to the finish.
Our fluidized bed dipping process uses finely ground powder particles in a bed that has a porous plate at the bottom. This plate allows air to pass through and suspends the powder particles in a fluid-like state. The fluid bed powder coating takes place by dipping the heated part into the powder bath as the melted particles form a fused film on the part.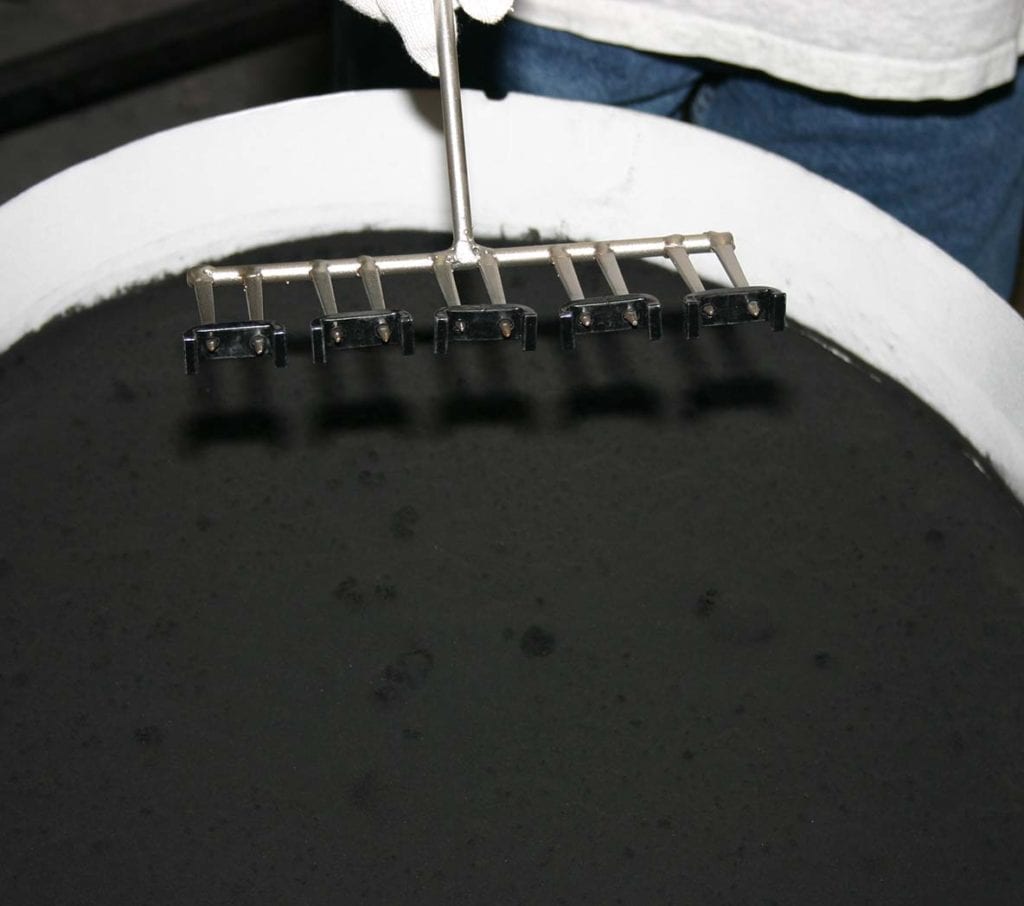 When Is It Best to Use Fluidized Bed Dipping?
Fluid bed powder coating works for a variety of applications, but how do you know if it's best for your application in particular? There are a few factors to take into consideration before you make that decision, but know that our team is here to help or answer any questions you have!
First, will your product be affected by minor dimensional changes? Due to the thickness of the powder coating that fluidized bed dipping produces, some details may blend into the rest of your product or may not be visible at all (i.e., serial numbers). Also, if your product is very complex in shape, there may be areas where excess air or trapped powder can build up—so keep that in mind.
Second, if you have a large product that needs powder coating services, we'll likely recommend fluidized bed dipping to improve coverage. Fluid bed powder coating provides excellent, full coverage for more complex products and applications. Plus, the thickness capabilities of bed dipping also may be beneficial to your needs, since thicker coverage provides more protection.
Advantages of Fluid Bed Powder Coating
In addition to understanding when it's best to choose a fluidized bed dipping process, you should also understand some of the advantages! Here are just a few:
Consistent and even finish on products
Can be done in batch processes
Can achieve film thickness of .010 to .030 inch
Excellent corrosion and wear resistance
Excellent solvent resistance
Good electrical resistance
Good outdoor weather resistance
Excellent salt water resistance
In addition to industrial powder coating, our fluid bed coating dip process can be used for nylon and vinyl coatings. Fluid bed powder coating is appropriate in high wear applications, including on pulleys, transmission splines, dishwasher racks, outdoor furniture, and utility truck racks, as well as electrical insulation for hospital instruments.
Need Another Powder Coating Service?
If you're looking for another powder coating service and you don't see it on our site, just let us know!
Tim Kissling, our founder, created this business by searching for one-of-a-kind projects that nobody else was performing in the area. From fluid bed powder coating to dry film lubrication coatings, Precision Coating Technology & Manufacturing (PCTM) has always been first in line for unique projects.
We take pride in specializing in high-quality work that you won't find anywhere else. So when you're ready to get the job done and don't know where else to turn, get in touch with us—we have you covered.