Industrial Coatings That Solve Your Production Challenges
Are you looking for industrial powder coating or specialty coatings for medical equipment, food-grade materials, electrical conductors, tools, or military applications? You've come to the right place.
Here at Precision Coatings, we offer a variety of industrial powder coating and specialty coating services for a wide range of industries including auto/truck/transportation, electronic, food, machine tool, marine, material handling/processing, medical, military, petrochemical, railroad, textile, and water/wastewater treatment. Our high-end, quality coatings are guaranteed to offer a one-of-a-kind engineering solution that you won't be disappointed with.
Our Powder Coating Services
With Precision Coatings' powder coating services, the key is variety. Our specialty industrial coatings are effective on various types of substrates, including aluminum, brass, copper, steel, stainless steel, and cast iron. The coatings are even able to cover a wide variety of applications, from medical instrumentation to food-grade appliances, water systems, marine environments, and much more.
When you work with Precision Coating, not only are you getting a superior product, but you're also investing in the longevity of your products. Our coatings are long-lasting, efficient, and require very little maintenance to keep your products looking brand new for years to come.
Contact us with the details of your unique project and let us recommend the perfect industrial coating and process for your application. If you'd like to learn more about the types of industrial coatings we offer, keep reading!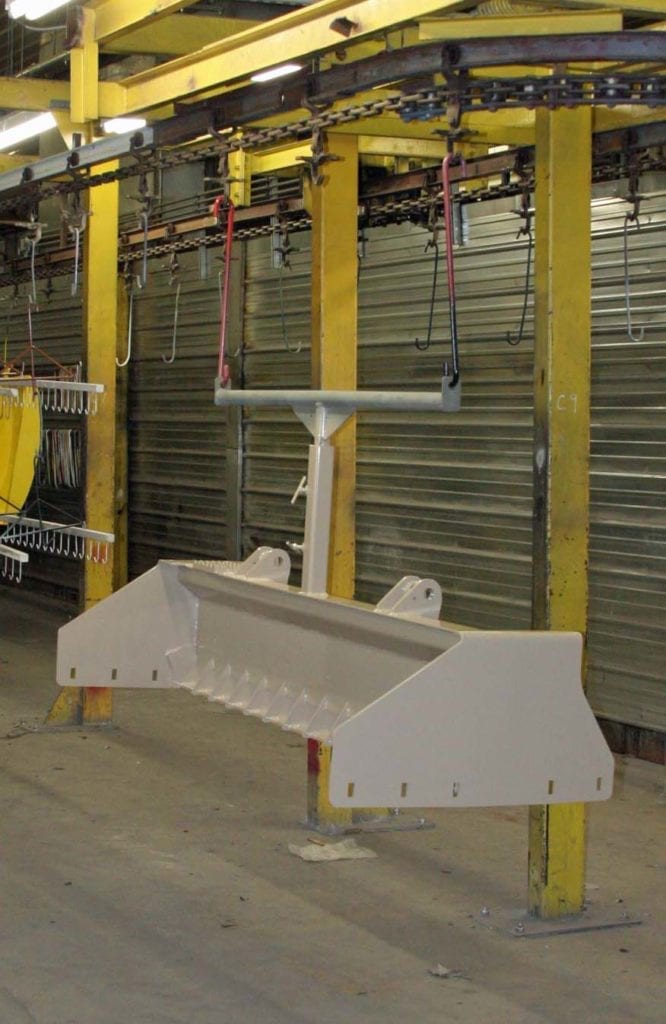 When industrial powder coating spray just doesn't get the job done on an intricate project, fluid bed coat dipping may be a better option. With a thicker, heavier coating application, this method will help cover surface blemishes and add an extra layer of weather and wear resistance.

Do you need a powder coating system that provides more performance than just color, but also doesn't meet the requirements for a conveyor line? Using an electric charge on both the part and the powder coating, our electrostatic spray coating method offers the versatility you need in both terms of material selection and part geometry.

When you're looking for a high-performance coating that offers exceptional temperature, chemical, friction, and abrasion resistance—as well as lubrication—our fluoropolymer and dry film lubricant coatings are often the perfect solutions. Applicable as both a liquid spray and a powder coating, this is an ideal product for a wide variety of applications.

Our plastisol powder coatings are tough, durable, and offer superior corrosion resistance. Plastisol dipping provides a soft, color-matched finish over a variety of metal substrates and is ideal for a variety of applications.
Not sure which process or coating is best for your project?
Contact the experts in industrial powder coating and specialty coatings at Precision Coating Technology & Manufacturing. We can ship materials nationwide!