Electrostatic Spray Powder Coating Solutions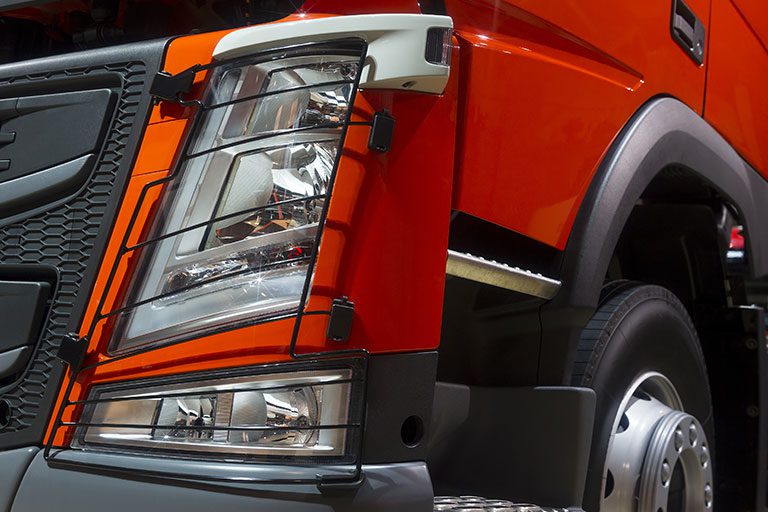 Need a beautiful finish that provides more performance than just color? Electrostatic spray coatings give you a consistent, durable finish that's perfect for industrial applications, including agricultural, automotive, medical, and more. Compared to traditional paints, electrostatic powder coating allows for thicker, tougher, and more even coatings without worrying about running, dripping, or VOCs.
How Electrostatic Spray Coating Works
Electrostatic spray coatings use an electrostatic charge to make colored powder stick to a metal substrate, which is then baked on to create a hard finish.
An electrostatic spray gun applies a positive charge to the powder material. The metal surfaces being sprayed are grounded, so they are negatively charged. When the powdered particles are sprayed, the electric field creates a strong bond that causes the powder to stick to the metal in a thick, even coat. Once sprayed, the powder material is cured with heat, creating a beautiful finish that is durable and chip-resistant.
To find out more about nylon or vinyl coatings for your application, contact Precision Coatings today!
Conveyor & Batch-Style Electrostatic Spray Coating: Versatility for Any Job
Here at PCTM, we offer powder coating solutions for commercial powder coating jobs of any size. Our state-of-the-art facility offers both a conveyor line and batch booth style coating to offer you the best powder coating service, according to your specific needs.
Conveyor Electrostatic Powder Coating
In a conveyor system, each part moves through the powder coating process at a constant rate with no wait or downtime in between steps. Our integrated powder coating line allows us to keep your parts moving seamlessly from beginning to end without any extra handling. Your parts are produced faster and with less labor than batch processing, meaning lower costs for you.
Typical Applications for Conveyor Electrostatic Powder Coating:
Large-volume orders with rapid throughput
Smaller parts with similar sizes and shape
Parts that don't require special curing or manual processing
Great for spot-checking and correcting any coating issues with minimal waste
Batch-Style Electrostatic Spray Coating
What if the parts for your job do not meet the requirements of a conveyor line in terms of material selection or part configuration? Then a batch-style electrostatic powder coating system might be the right choice.
The biggest advantage of batch-style powder coating is versatility. While conveyor systems are typically faster, they also need to be more uniform. A batch powder coating process gives you much more flexibility in terms of material selection and part geometry. Batch-style electrostatic spray coatings can be used with conventional thermoset materials such as polyesters, hybrids, acrylics, and epoxies—as well as with thermoplastic materials like nylon, vinyl, and thermoplastic polyesters.
Typical Applications for Batch-Style Electrostatic Powder Coatings:
Small lot sizes not suitable for conveyor line scheduling
Parts that require masking or are too complex to run through a conveyor line
Tubular frames with cavities/crevasses that do not drain
Parts that are too large to fit through the conveyor line (electrical boxes)
Parts that require non-traditional coating materials, such as nylon or vinyl, which include items such as truck racks, medical trays, bus, and rail transit handrails.
We can apply nylon coatings with our batch powder coating systems or by using our fluid bed dipping process, depending upon the thickness desired and the specific application. Nylon powder coating is highly resistant to corrosion, heat, abrasion, impact, and more. It can stand up to almost anything.
We can also apply vinyl power coating as a lower-cost alternative to nylon. While not quite as hard as nylon, vinyl coatings still offer excellent weather, impact, and chemical resistance.
To find out more about nylon or vinyl powder coatings for your application, contact Precision Coatings today!