5 Stages of Powder Coating: Why Each Step is Necessary for a Durable Finish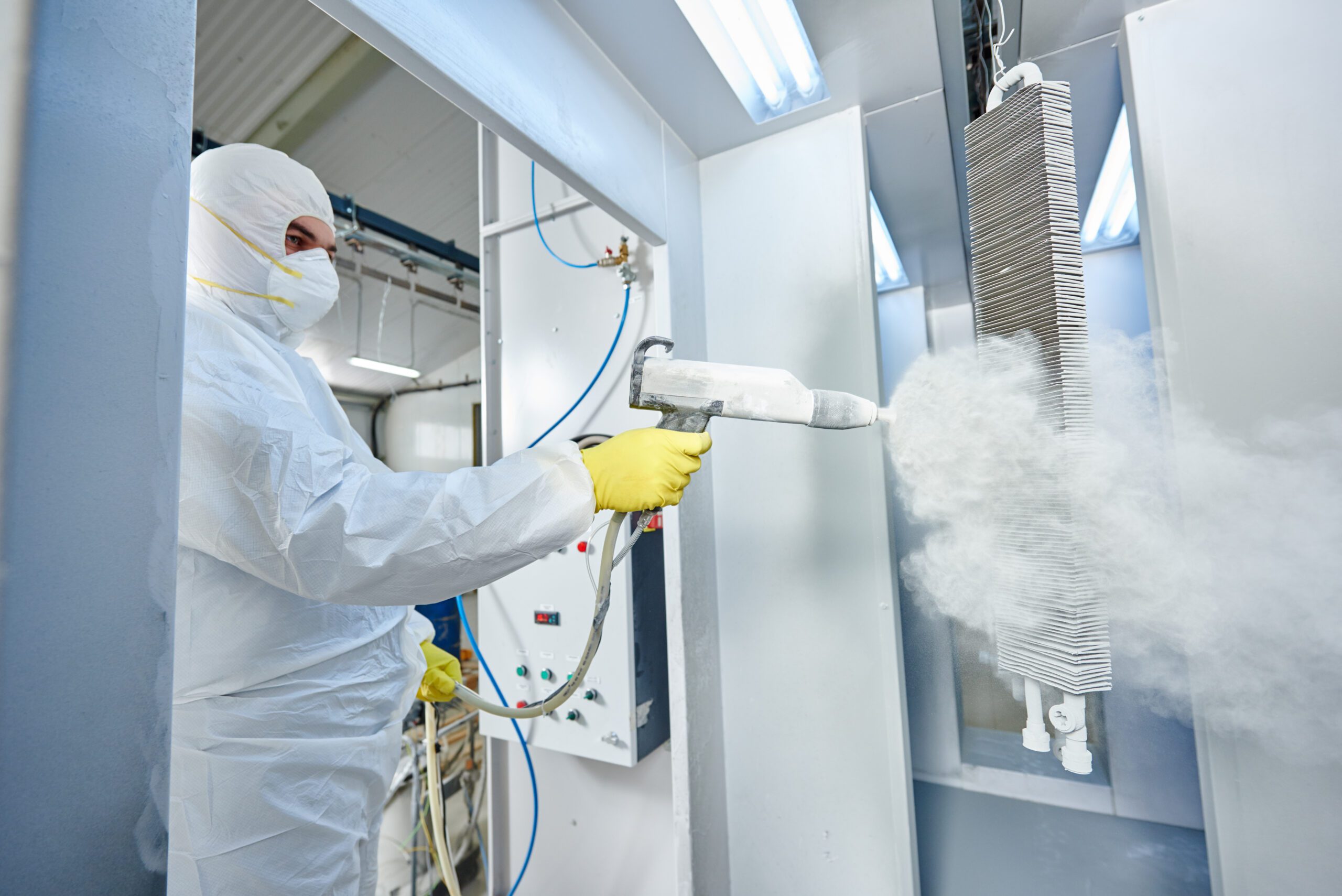 Many product designers, OEMs, and manufacturers like you choose metal for their products. Its versatility, durability, sustainability, and cost-effectiveness make it an attractive material to make various products—from housewares and outdoor furniture to machinery and automotive parts. Yet, one of its downfalls is it's susceptible to corrosion, oxidation, and wear.
That's why so many companies turn to powder coating for their metal products and machinery. Powder coating has been around for over 75 years and continues to be a superior coating that makes metal parts more robust, more durable, corrosion-resistant, and wear-resistant. The five stages of powder coating are cheaper to apply, last longer than paint, and are available in a wide variety of colors to customize your part.
To get that protective coating your steel and aluminum parts need, choose Precision Coating Technology & Manufacturing! We've been a leader in the powder coating industry for over 30 years and have the equipment, knowledge, and superior service to ensure we've done your part coating correctly. We enjoy taking on complex and unique jobs that others won't touch and providing excellent work for our customers. Get started by learning about our coating process and request a quote today!
Stage 1. Pre-treatment: Part Cleaning
The five stages of powder coating begin with pre-treatments, which start with thoroughly cleaning the metal parts. The pieces must be free of oil, grease, dirt, dust, scale, rust, soil, debris, and oxides for the powder coat application to succeed. If these contaminants remain, they can appear imperfect on the final product.
We first remove impurities like gum, stickers, or rust to ensure traces of these contaminants do not show up in the final application. We then use a pre-treatment powder coating washer to get rid of any remaining particles that could ruin the finishing of your metal part. After washing it, we do a thorough rinse with pure water to remove any lasting bits of chemicals and then quickly dry it to prevent rust from forming.
Stage 2. Pre-treatment: Iron Phosphate Coating & Rinse
The second of our five stages of powder coating is an iron phosphate conversion coating. This step is necessary to improve the powder coat's bonding, improve corrosion resistance, and minimize oxidation if the final product is scratched. Iron phosphate is a lower-cost coating and is compatible with steel and aluminum.
This step is necessary and serves as the basis of many of the advantages of powder-coating, like rust resistance. Once again, after this coating adheres to the metal substrate, it is given a good rinse in pure water free from additives.
Stage 3. Pre-treatment: Sealant & Drying
During the third stage of powder coating, the item finishes its pre-treatment process with a sealant. The sealant must be at the proper pH level, or the powder coating won't stick to the product. In the five stages of powder coating, this step is necessary to remove any final contaminants and prepare the surface for the powder coat.
After the sealant is applied, the product is thoroughly dried to remove any moisture and ensure proper adhesion of the protective coating. We ensure this step is done right to get a high-quality finish on your metal products in our coating operations.
There are various sealers we use in this step, and which one we choose is based on the metal, product, and future performance. You can trust the experts at PCTM to help you select the suitable sealer for your product. Simply contact us today to discuss your project!
Stage 4. Powder Coating Process
Now that the metal surface is cleaned and primed, it is ready for the fourth of five stages of the powder coating process. Here is where our company really shines. We expertly handle the powder coating of your product—whether it's a single piece or thousands of parts. It moves through our powder coating line, where our professional crew manually powder coats your part.
We offer four long-lasting coatings from which to choose: fluid bed coating, electrostatic spray powder coating, PTFE coating, and plastisol powder coating.
Fluid Bed Coating
We add a thicker, more substantial protective layer to the piece with fluid bed coating. The part is heated and then dipped into a powder bath, where melted particles form a fused film on the metal part. This type of coating is best for complex applications to cover blemishes, add thickness, and create superior weather and wear resistance.
Electrostatic Spray Powder Coating
By applying powder coating using an electrostatic spray gun, colored powders are positively charged. They then adhere to the metal product, which is grounded, so it is negatively charged. This process provides a durable and beautiful, chip-resistant finish. We can do electrostatic powder spray coating in our spray booth on our conveyor line or with batch-coating.
PTFE Coating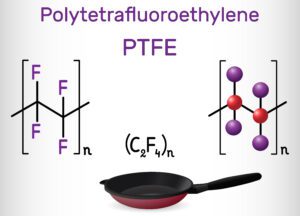 Polytetrafluoroethylene or PTFE coatings are applied either as a liquid spray or a powder coating. This versatile protective coating is used in many industries, like medical, food processing, machined surfaces, and wire insulation. It's also frequently used in cookware, making the surface non-stick. It can even apply well to certain plastics, but it needs an additional special pre-treatment called abrasion first.
Plastisol Powder Coating
Plastisol powder coating has numerous benefits, and that's why it's used in various applications, from hand tools and dishwasher racks to hardware for military vehicles. Plastisol is essentially liquid vinyl and is applied using dip-coating here at PCTM. This method eliminates the need to deburr the base material and provides an even, thick coating.
Stage 5. Curing
Finally, after the product has been powder coated using the best method for your material, it enters the final step: the curing stage. This heat, which can be more than 450 degrees Fahrenheit, melts the powder onto the metal to provide complete protection. As the powder coating cures and fully adheres to the metal, the particles bond together to create a smooth, even finish.
Are the 5 Stages of Powder Coating Right for You?
These five stages of powder coating provide excellent protection for your metal products when done correctly. Parts will last longer in high-wear environments, handle exposure to moisture without rusting, and have added strength and durability. If these benefits of powder coating sound like just the solution you need, get in touch with our highly professional representatives to tell them about your project.
We'll work with you to find the best powder coating solution for your specific product and its future use. With excellent rust and wear protection, quick turnaround times, and a beautiful powder coating finish, we're lightyears ahead of our competition!
Get started today by telling us about your project and requesting a quote!