Understanding Fluidized Bed Powder Coating and Its Benefits For Your Product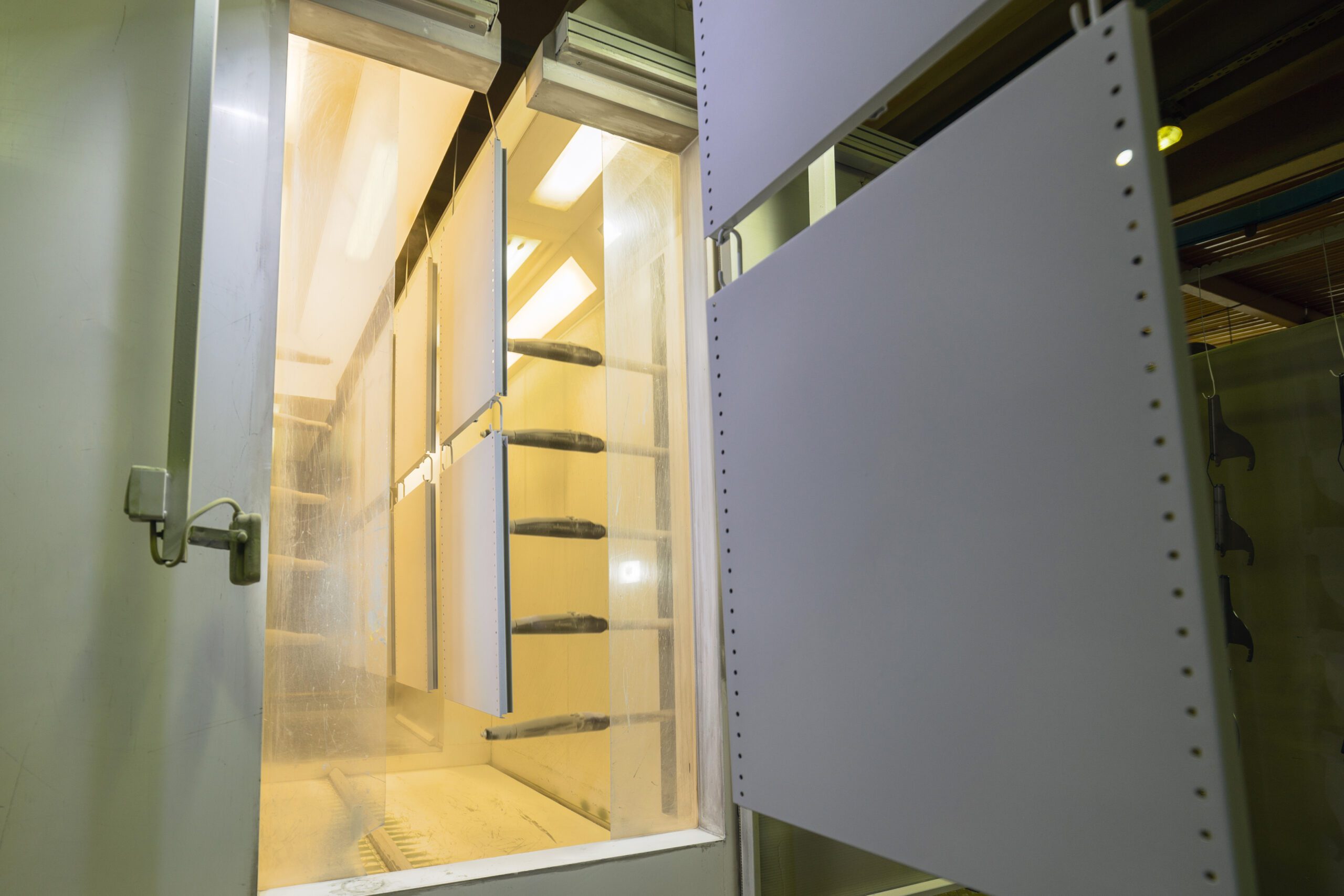 Whether you're a product designer, engineer, or original equipment manufacturer (OEM), creating a product out of metal has many benefits. But one of its downfalls is that it's prone to corrosion, wear from oils in the human skin and diverse types of weather, and can be uncomfortable to hold. That's why many industries turn to fluidized bed powder coating to provide a thick, substantial layer that offers excellent durability, resistance to wear and rust, and a more comfortable grip.
But how does fluid bed powder coating work, and will it provide the right coating you need for your item? When you work with experts in the powder coating field, like Precision Coating Technology & Manufacturing (PCTM), we'll ensure that you understand the process and benefits of this type of powder coating and get the best fluidized bed coating for your product.
For over 30 years, we've helped industries like yours get the coating they need to extend the longevity of their unique product. We understand what it's like to be excited about new product development, only to be disappointed by other coating materials like paint that don't provide the same advantages as powder coatings. That's why we specialize in coating parts using a wide variety of coating techniques that provide the resistance, durability, and color options you want.
What Is Fluidized Bed Powder Coating?
Fluidized bed powder coating is a coating process where finely ground powder particles are suspended in air, and a preheated part is dipped into the powder bath. The melted particles fuse to the object, providing a consistent, even finish on metal parts.
This type of powder coating is ideal for parts that need a thick, even layer but without a lot of details. Due to the thickness of the coating, if the metal part is stamped with something like a serial number, the fluidized powder will cover it up and make it unreadable. However, the positive to this coating is that if there are minor imperfections on the metal object, the fluidized powder will also conceal it.
What Is Fluidized Powder?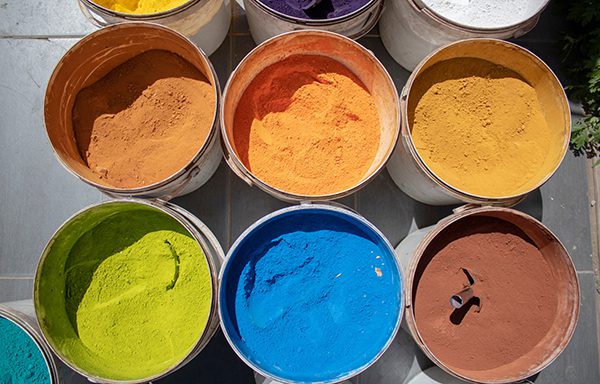 The fluidized powder is the material used in a powder coating fluidizer. These powders have a larger particle size. A thermoplastic powder is typically used because it melts when introduced to heat and hardens as it cools. It can also be remelted, unlike thermoset materials. The powder paint is either made from polyvinyl chloride (PVC), nylon, or polyethylene.
A bed of powder sits at the bottom of an open box. Beneath the box is a porous membrane, and under the membrane is a plenum chamber. This chamber is a pressurized housing containing positive pressure. The air flows through the housing and porous membrane.
This air causes the powder to rise, in which the heated object is dipped. For example, 24 inches of powder increases to 28 to 30 inches deep. The fluidized powder is what coats the metal object.
How Does a Fluid Bed for Powder Paint Work?
All metal parts are cleaned to remove soil. They can either be sandblasted and/or primed to increase the adhesion of the coating. The part being powder coated with fluidized bed coating, now goes through a four-stage process:
1. Part is preheated
The metal part must be preheated in an oven to at least 350 degrees Fahrenheit, but ideally 400 to 450 degrees. It needs to be at a higher temperature than the melting point of the fluid bed powder so that the powder quenches or cools the part right away. A conventional gas fire convection oven is the most common way to heat the item.
2. Part is Dip-Coated
The air pump causes air to flow through the powder coating fluidizer, suspending the powder particles into a fluid-like state. We dip the hot part into the fluidized bed of powder coating and move it around for a continuous coating.
3. Part Remains Submerged
We keep the part submerged in the fluid bed for powder paint to allow the film to coat parts with a thick, wear-resistant coating. The piece's final thickness depends on the object's heat before it's dipped in the bed and how long it is left in the fluid bed of powder coating.
4. Part is Post-Fused
The final stage of fluidized bed powder coating is the post-fusing process. After excess powder drips off the product, it moves to an oven at a lower temperature to cure. The post-heat in the range must be at a lower temperature than that of the preheated oven. The purpose of this step is to make sure that all the powder has adhered to the part during the dip and melts into a smooth, uniform coating. If the oven is too hot, the bed-dipped object could cause the coating to melt off, sag, or drip.
What Are Some of the Benefits of Fluidized Bed Coating?
PCTM's pre-treatment options are specifically designed to give your metal object the smooth, even finish you want. When you choose fluidized bed powder coating, your metal part will also have these attractive attributes:
A thick, substantial layer between 10 and 15 mils.
A consistent, even finish
Multiple dips for even thicker coatings
Excellent resistance to:

Corrosion
Wear
Solvents
Electricity
Weather

Coverage of minor product imperfections
Want Fluid Bed Powder Coating For Your Parts? Call PCTM!
When you need your metal object to have a host of benefits, including corrosion, wear, and weather resistance, fluidized bed coating is the way to go! This process requires a part to be heated and then dipped into a bed of fluidized powder, which adheres to the object and is cured in the oven. It's ideal for large objects without delicate details or areas where the fluidized powder could build up.
And when you need a partner to give you a consistent fluidized bed powder coating, choosing PCTM is smart! We are in the heart of Central Pennsylvania and have the machinery and expert operators who perform our coating technologies.
We understand the challenges you face when using metal to craft your objects, which is why we make it easy to get the powder coating your product deserves for longevity and durability. Simple request a quote from our team, send us your product, and we'll take it from there! You'll receive your product back with a beautiful, high-quality powder-coated finish.