Xylan Coating Advantages and Applications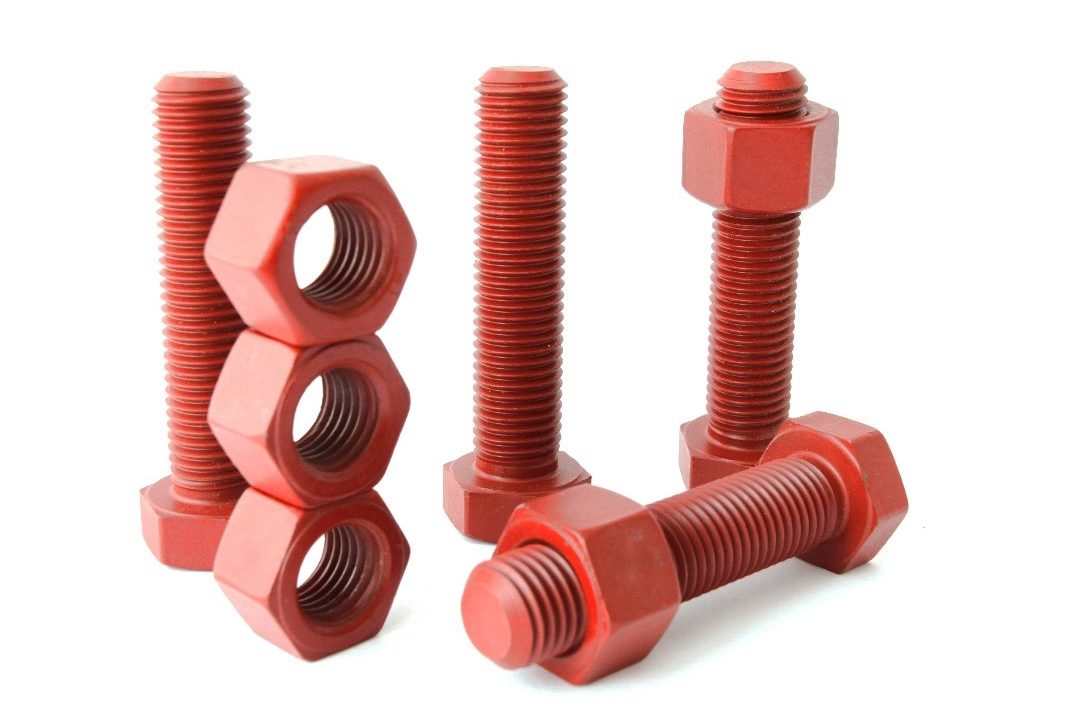 Xylan is the brand name of a family of fluoropolymer coatings designed to enhance the properties of a variety of products from machined components and fasteners to piping, medical instruments, and even cookware.
Xylan coatings are made from wear-resistant composites of fluoropolymers such as PTFE (Polytetrafluoroethylene), PFA (Perfluoroalkoxy alkane), and FEP (Fluorinated ethylene propylene), along with reinforcing binder resins. They can be used in environments with temperatures up to and over 550 F.
If you're a manufacturer looking to improve your product line, you might be wondering if Xylan coatings are a good fit for you. That's why we've dedicated this post to exploring the benefits and applications of Xylan coatings.
Why Use Xylan?
Xylan coatings improve the functionality and longevity of many products, providing both chemical and corrosion resistance under demanding conditions, such as saltwater or road chemicals. Products coated with Xylan are also resistant to extreme weather conditions and degradation from sunlight.
Xylan adheres to a variety of materials from metals and plastics, to ceramics and wood, making it a versatile coating for a diverse range of products.
Xylan coatings also have excellent non-stick and release properties, useful from cookware applications to industrial manufacturing.
Is Xylan the same as Other Non-Stick Surfaces?
Xylan—like other popular fluoropolymer coatings with trademarked brand names—is used to reduce friction and prevent corrosion and wear and tear in a variety of products under demanding conditions.
Chemically, Xylan is a formulation of polytetrafluoroethylene (PTFE). The specific chemical makeup of PTFEs can vary from brand to brand, and is highly dependent on the process used in manufacturing.
Xylan was first manufactured by the Whitford Corporation in 1969. It was originally designed to protect rubber seals with a low-friction film that could withstand abrasion and wear. Another well-known brand of PTFE made by Chemours (formerly DuPont), was discovered accidentally in a lab by Dr. Roy J. Plunkett in 1938 and is most famous for its use in non-stick cookware.
What are the Common Applications of Xylan?
Prized for their chemical and corrosion resistance, low-friction properties, and wide temperature tolerance, Xylan coatings are useful in a wide range of applications including:
Machined components and fasteners
Perfect for applications with tight tolerances, including aircraft and automotive parts.
Medical instruments
Xylan is FDA-approved for use on medical instruments to perform diagnostic or exploratory testing.
High tech tools
Great for tools used in extreme temperatures or chemical environments.
Non-stick cookware
Resists high temperatures and creates a slippery surface for food release on pans and bakeware.
Food processing
FDA-approved, food-grade Xylan coatings are often used on food chutes, tubing, and other parts to reduce friction.
Xylan is typically applied in either spray form or as a powder coating. Pigments can also be added to create a colored film for products from fasteners to medical instruments.
Xylan coatings are used in a variety of industries including:
Automotive
Aeronautics
Chemical
Housewares
Electrical
Medical
Mold Release
Textiles
Wastewater
Oil/Energy/Offshore Drilling
As you can see, Xylan coatings are a versatile option for many products that demand performance in extreme temperatures or chemical or corrosive environments. These coatings are also a great choice in situations where lubrication and friction-resistance are necessary.
Precision Coating Technology & Manufacturing has the equipment and expertise to apply fluoropolymer coatings, including Xylan coating and other PTFE coatings, in a variety of thicknesses to meet the specifications for your particular application. Contact us today to find out more about our fluoropolymer coating process.