Automotive Powder Coating Provides Enhanced Vehicle Protection and Beauty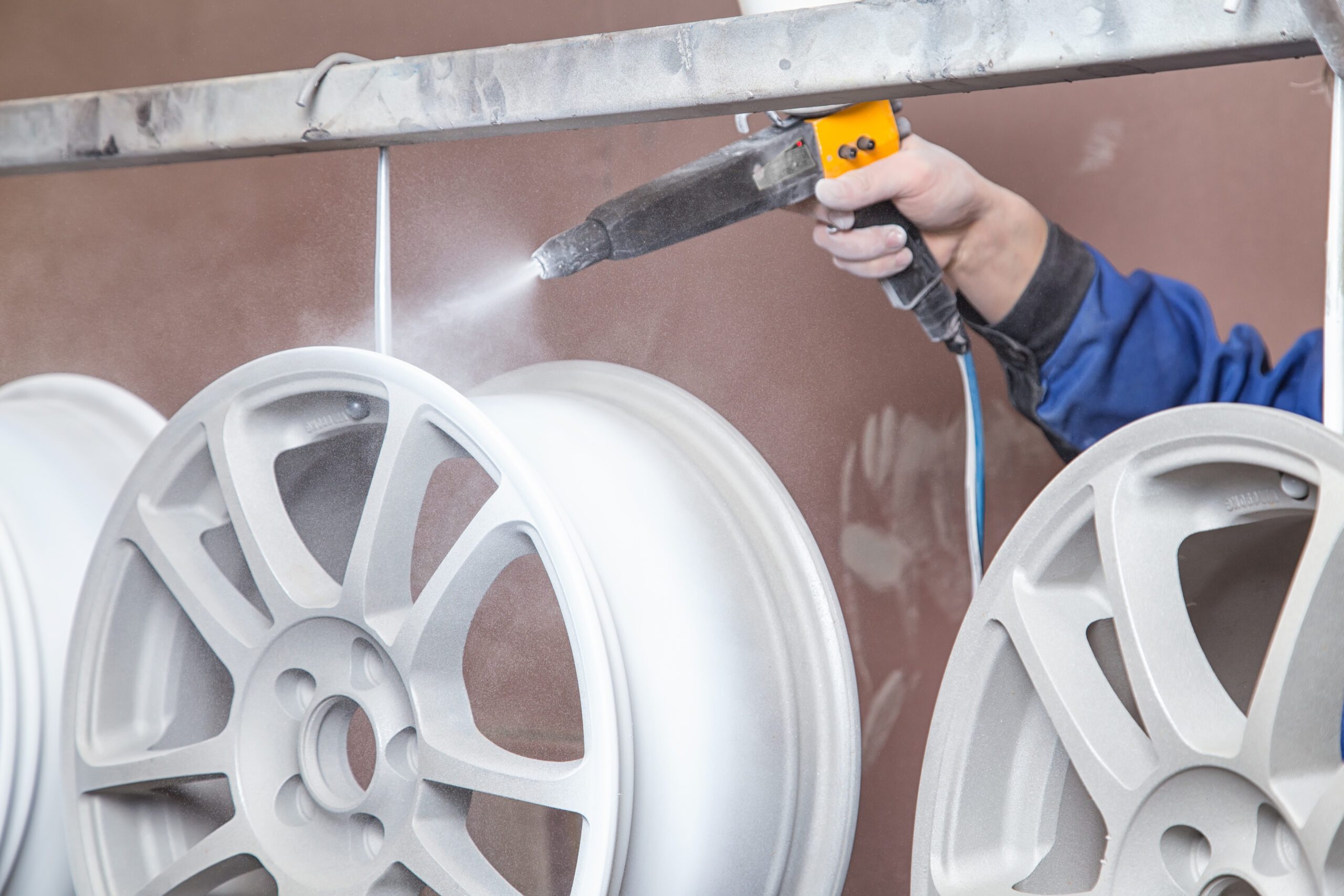 Not long ago, coating parts in the automotive industry involved liquids that created waste and harmed the environment. Not only that, but it was also difficult to coat unusual shapes, and these conventional coatings couldn't stand up to the high heat of the engine compartment. But everything changed when powder coating took over the automotive market.
Automotive powder coating is the cost-effective, solvent-free, and chip-resistant way to give your car parts an attractive appearance for your customers. Plus, we make it easier than ever before to coat thousands to hundreds of millions of parts quickly and efficiently. By using powder coatings, your car parts will receive a high-quality, corrosion-free, and beautiful finish that is highly sought-after in the automotive sector. Best of all? This process produces less waste than other types of liquid coatings.
Don't wait any longer! Find out the benefits and uses of the environmentally friendly alternative to liquid paint or ceramic coating in this blog post, then get a quote today to get started on your automotive powder coating project!
How Does the Automotive Industry Use Powder Coating?
Automotive powder coatings began in the early 1970s when thin-film epoxy powders were used on coil springs. These powders provided corrosion protection to the springs while allowing for flexibility and the ability to withstand high heat. After the success and enhanced durability of the springs, the automotive industry applied the powder coating process to more automotive parts, such as stamped steel brackets, tubing, engine blocks, and cylinder heads.
In the 1980s, clear powder coating was used on cast aluminum wheels to replace the previously used and dangerous solvent-based protective clear coat. Today, automotive coatings using pigmented powder particles are found throughout the interior and exterior trim parts of the car. The high-heat-resistant powder-coated part can be found in engine blocks, intake manifolds, window trims, door frames and handles, and more. That's why more large automotive manufacturers turn to powder coating for car parts.
What Are the Benefits of Automotive Powder Coating?
Powder coating offers many advantages to large automotive industry customers. It has corrosion resistance, provides better protection against the elements, coats evenly, and is eco-friendly. Let's look at each of these benefits a little deeper and see how they can make your cars, trucks, SUVs, motorcycles, and more stand out in the automotive market.
No Dripping or Running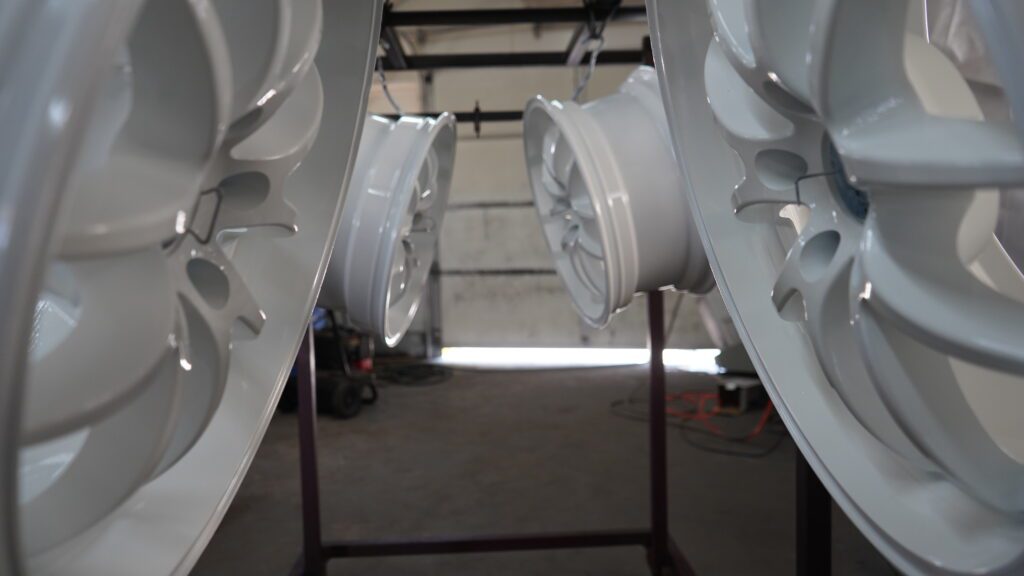 Liquid coating systems tend to drip and run when sprayed onto a metal surface or substrate. But automotive powder coating doesn't. It provides a uniform, high-quality finish that is free from steaks, drips, and runs. You just can't beat the quality of finish that powder coating provides large automotive industry customers.
Better Corrosion Protection
Powdercoating car parts provides better overall corrosion protection than a ceramic coating or liquid paint. It goes on thicker than liquids, providing better edge protection and chip resistance. And because it can coat even the most complex shapes, automotive powder coating produces fewer defects than liquid ones. So, your cars are beautiful and protected from chemicals and corrosion.
Extends Showroom Quality
Clear automotive OEM coatings protect the car's finish from the elements. Rain, snow, sleet, UV exposure, mud, dirt, and other road debris are no match for the durable finish provided by powder coating. Large automotive industry customers can extend the showroom quality by choosing a clear coat to finish the exterior trim of the car.
Better for the Environment
Unlike conventional liquid coatings that can emit volatile organic compounds (VOC) and cause damage to the environment and human health, powder coating is solvent-free. It doesn't release harmful VOC emissions, and overspray is reusable, so the powder coating process produces less waste—proving it to be an environmentally friendly alternative.
Where Can You Get Powder Coating for the Vehicles You Manufacture?
If you want the cars and trucks you produce to have all the benefits powder coating offers, we are here for you! Our team has been experts in the powder coating industry for more than three decades. We know how to precisely coat your large automotive parts to get the color and protection they need. Get a quote today from us to get started!
How Does the Powder Coating Process Work for Your Car Parts?
If you are a large automotive industry customer, you want your car, truck, or motorcycle parts to look great and last a long time. The problem is that liquid and other coatings don't provide even coverage, can't withstand the high-heat environment of a running vehicle, and don't last very long. These coatings lack the properties you need for the vehicles you manufacture, making you worried that you'll lose some of your valued customers to your competitors.
Your products deserve better. We understand the importance of protecting your metal components and offer powder coating to large automotive industry customers. Here's how we do it: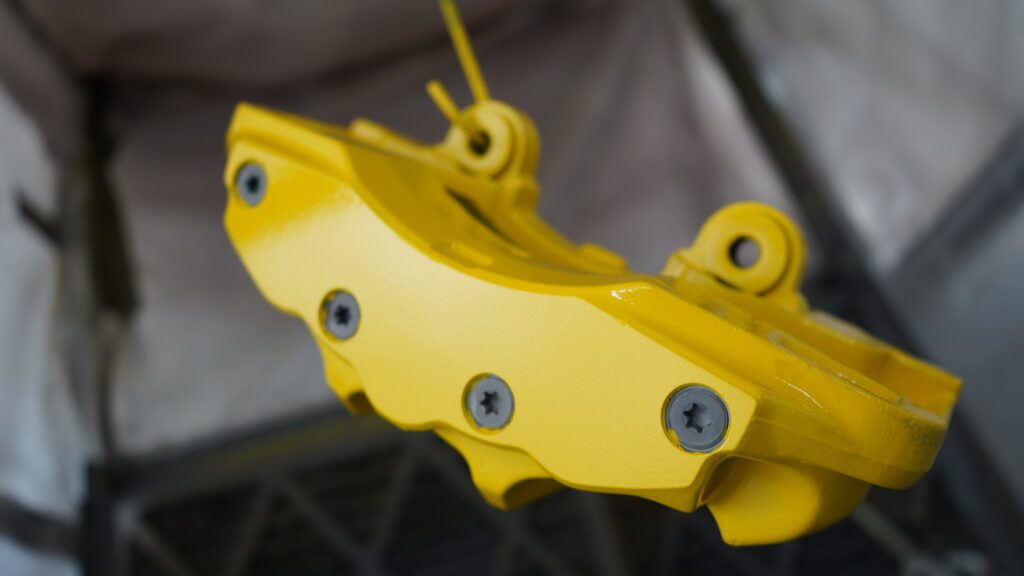 You tell us about your powder coating needs, and we'll help you pick the right powder coating service.
You pick the color you want for your parts. Whether it's to grab your customers' attention or to match your brand, you can count on us to help you with the right coloring.
Bring the parts to us, and we'll expertly create the protective coating you want.
So get in touch with us today to request a quote, and in the meantime, learn more about the advantages powder coating has over liquid paint. When you partner with us for automotive powder coating, you can stop using a defective coating product and get the protective coating your customers want.
Request a Quote Today for Automotive Powder Coating!
With the many advantages and uses of powder coating, it's no wonder that more manufacturers are turning to it for their vehicle bodies, interior trim, and so much more. The high-quality finish, excellent durability, and even protection takes a great car and makes it extraordinary. Take your business to new heights by providing your customers with vehicles that stand out among the rest.
When you are ready to powder coat the car, truck, or motorcycle parts you manufacture, Precision Coating Technology & Manufacturing is your go-to place! With the experience and equipment necessary to provide high-quality automotive powder coatings, you can count on us. Get in touch with us today to request a quote for your project!