Amish Metal Works: Fun Powder Coating Ideas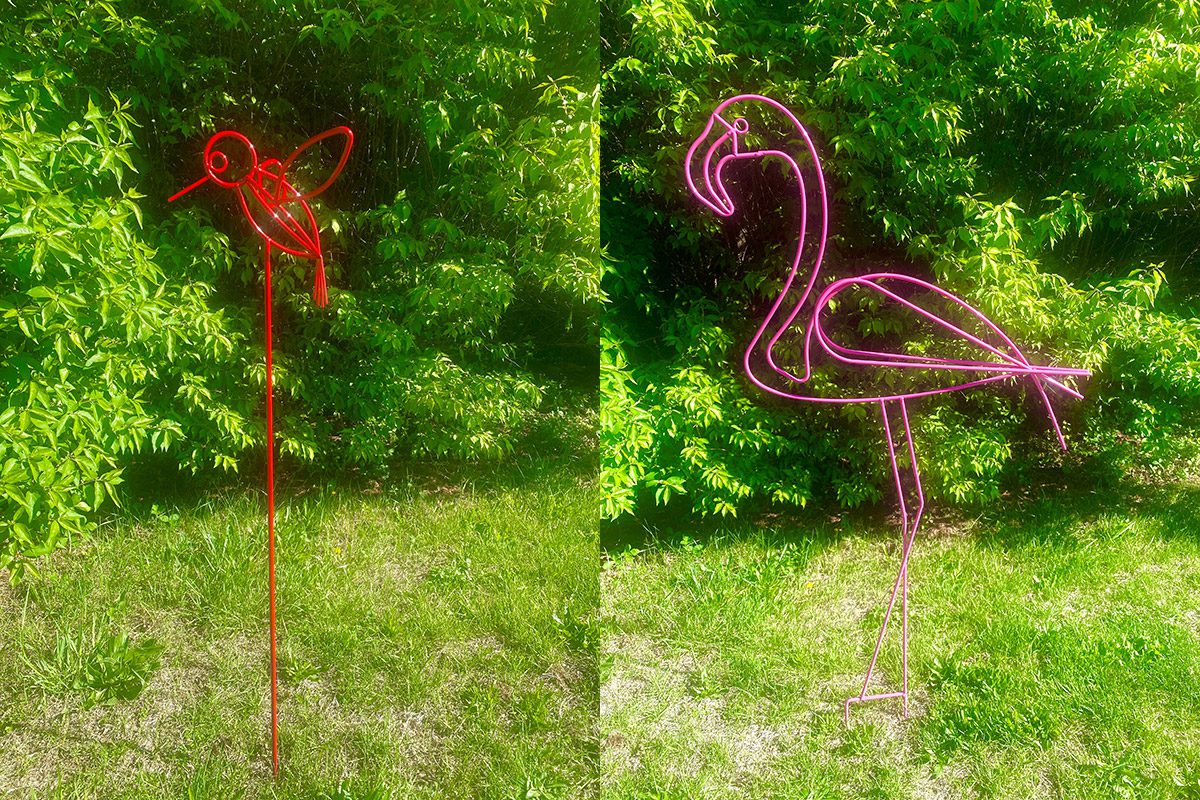 Powder coating is a popular way to add durability and a unique finish to metal items. It is also an eco-friendly and cost-effective option compared to traditional paint. In this article, we will discuss some fun powder coating ideas and the process of powder coating, including the equipment and supplies used, the curing process, and the flow modifiers and additives used to control the desired finish.
Precision Coating Technology & Manufacturing is dedicated to providing our customers with the highest quality powder coating services. Our experienced professionals use state-of-the-art equipment and the latest technologies to ensure all projects are done quickly and accurately. We offer a wide range of colors, textures, and finishes so you can find the perfect look for your project.
Fun Powder Coating Ideas
Powder coating is a versatile and fun way to add color and durability to various metal items. Our regular customers choose us to powder coat various metal objects for a new finish that protects the item. The Amish frequently bring their metal works to us for this reason. Here are just a few powder coating ideas to inspire your next project.
Patio Furniture
Powder coating is an excellent option for patio furniture, providing a durable and weather-resistant finish. Many of our powder coating projects involve adding this stunning finish to patio furniture. Try adding a pop of color to your metal chairs or tables with a bright blue powder coat or a rich, metallic finish.
Yard Ornaments
Transform your outdoor space with one-of-a-kind yard ornaments powder coated with your choice of color. Every iron, steel, or other metal ornament is coated precisely, from flag holders to hanging flower pot holders. We've powder coated all sorts of custom metal items—from butterflies and flamingos to adorable gnomes. Make your yard ornaments stand out with a textured powder coat and finish in any color imaginable—from classic shades like black and white to eye-catching hues like red or yellow.
Buggy Parts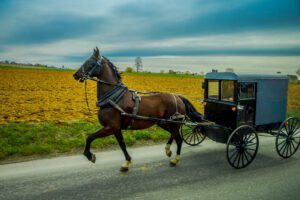 When you powder coat your buggy parts, a wear- and weather-resistant surface is within your reach. Some parts we frequently powder coat include axles, wagons, and cart components. Matte black provides the classic hue, but don't let that stop you from experimenting with metallic finishes or unique textures to create something one-of-a-kind!
Agriculture and Dairy Equipment
Powder coating is an excellent choice for agriculture and dairy equipment, providing a durable, long-lasting finish that can withstand harsh conditions. Try a rugged, rust-resistant powder coat for your tractor or barn equipment today!
Swing Set Components
Powder coating is ideal for swing set components, providing a smooth, durable finish that can withstand wear and tear. Bright, fun colors like pink or purple add a playful touch, or a metallic or textured finish adds a more sophisticated look.
Powder Coating Process
These powder coating ideas are possible thanks to the expertise of our powder coating team. The powder coating process begins with thoroughly preparing any metal surface to eliminate rust, wear, and scratches using special instruments and substances, such as an iron phosphate coating. The item is then rinsed and dried.
The next step in powder coating applications is applying a thin layer of uniform powder onto the prepped material through fluid bed coating, electrostatic spray, PTFE spray, or plastisol powder coating.
Subsequently, the metal item is carried through a conveyor system to an oven preheated to a specific temperature. Afterward, it's left inside for a specified time to cure and produce a hard-wearing finish. Once done with its curing process, we allow the item to cool before removing it from the oven.
Equipment and Supplies
For an impeccable finish, powder coating necessitates specialized equipment and supplies, including a spray booth, curing oven, conveyor system, and masking tools. Inside the spray booth is where the powdered paint material becomes applied to the surface of metal objects. Then, items are heated up in the curing oven to be cured properly.
The conveyor system moves the metal item through the coating process, and the masking tools protect specific areas of the metal item from being coated. Other supplies used in the process include pigments, flow modifiers, and additives that are added to the powder to control the desired finish.
Flow Modifiers and Additives
Powder coating relies on flow modifiers and additives to craft the desired texture and a stunning finish. Flow modifiers are added to enhance the powder's mobility while creating an even surface. These additives give further depth and dimensionality to produce an attractive appearance. It is usually in the form of dry powder added to the coating mix.
Additives can also be added to the coating mix. You can add texturing agents to create a matte appearance, a softer surface feel, or help with scratch resistance. However, if you seek something out-of-the-ordinary, other powder coating ideas include additives like metallic flakes or vibrant colors can be included for an eye-catching and remarkable result!
Curing Process
An integral part of powder coating is the curing process, ensuring a sturdy and enduring finish. The metal must be heated to an exact temperature for a predetermined length of time to start the curing procedure. The high temperature causes the powder to liquefy and conform to any irregularities on the object's surface.
High temperatures cause the powder coating to bond together and form a tough, resilient finish with resistance to abrasions, wear and tear, and exposure to sunlight. The curing process usually involves an oven specifically made for heating metal items properly so that the coating layer is applied evenly.
Add Durability and Protection with Powder Coating
Powder coating is an effective way to add durability and protection to metal items, from patio furniture to agricultural equipment. With its versatile range of colors and finishes, powder coating can add a unique and eye-catching touch to any project.
Our powder coating experts take pride in creating custom finishes for metalwork components and yard ornaments so they last longer. The powder coating process we perfected is key to our commitment to quality and durability, ensuring your metal items withstand even the toughest conditions.
If you're looking for a reliable and experienced powder coating company that can finish your buggy parts, agricultural equipment, and more, look no further than Precision Coating Technology & Manufacturing. Contact us today to discuss your powder coating ideas and get started on creating a durable and unique finish that will last for years to come.
Resources: