Protective Industrial Powder Coatings in the Defense Industry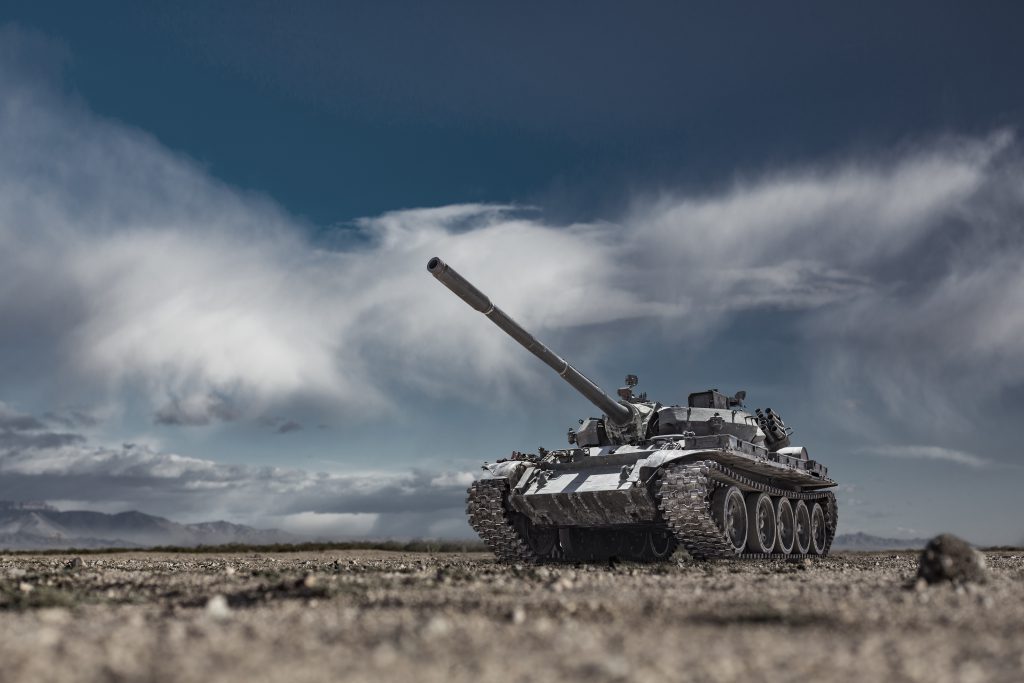 According to experts, corrosion of materials, globally and across industries, costs about $2.5 trillion annually. It's believed that about 15%-35% of this cost could be saved with better corrosion management practices, such as applying protective coatings to vulnerable parts and equipment.
Through the years, our United States military has been at the forefront of instituting corrosion management practices to save costs, but also to save lives. The defense industry deeply understands how these protective coatings can help better defend our country. They have field-tested weaponry and machinery with various coatings in the world's harshest climates (think the deserts of the Middle East and the jungles of Southeast Asia), and it's safe to say that only the strong survive.
So, what are some of those preferred coatings in the defense industry today, and what can they do to protect our metallic materials prone to corrosion (and, by extension, our country's security)? We're taking a closer look at two smart options for protective coatings in defense industry applications that Precision Coating Technology & Manufacturing (PCTM) can provide: plastisol and Xylan.
Plastisol coating applications and advantages
Essentially liquid vinyl, plastisol coating is a unique formulation of PVC (polyvinyl chloride) particles within a plasticizer that can be applied to metal parts or finished products utilizing a dip method.
When cured, plastisol is soft to the touch yet very strong, which makes it a great coating for tool handles and grips, as well as a variety of other outdoor applications. It also provides excellent abrasion and corrosion resistance, and it's flame retardant. Many industries choose it for a wide range of uses because it can also be color-matched and either glossy or rough-textured in finish.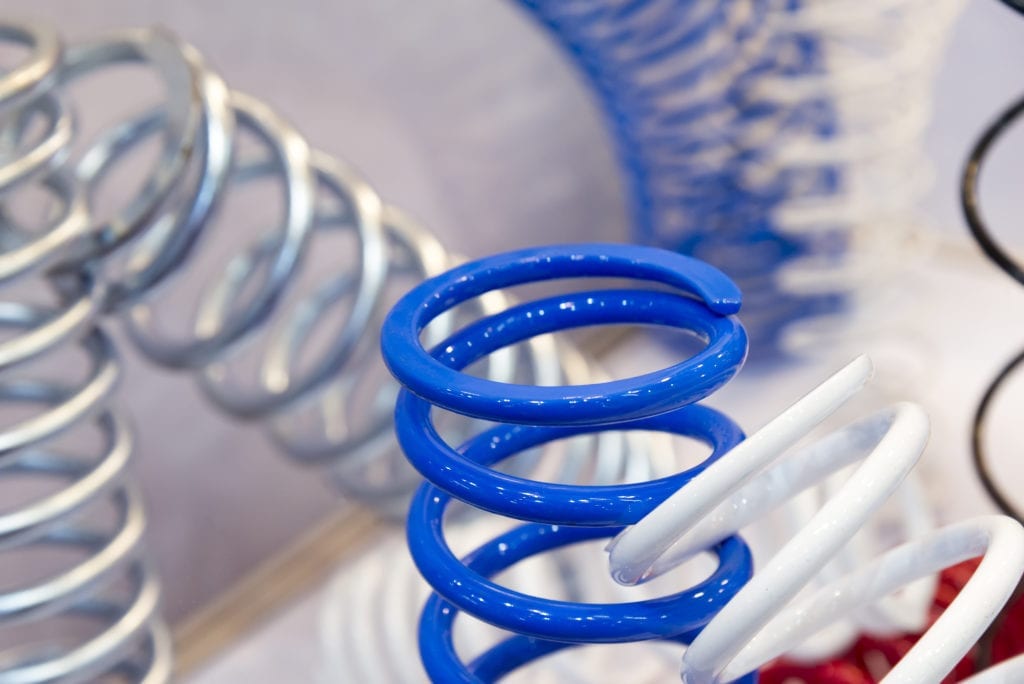 While the exact history of plastisol's use remains somewhat unclear, many sources point to it being introduced into military applications during World War II. The substance had already been in use for many years in the expanding automotive industry, and the defense sector found it to be a fantastic replacement for natural rubber as wire insulation on ships. (Rubber was scarce during the war years, as it was needed to produce tires for military vehicles and aircraft, first and foremost.)
By the end of WWII, plastisol had also proved itself useful as a protective coating on plane and vehicle shock absorbers and made its debut as a tool handle covering. The post-war years put plastisol in more consumer applications (such as certain textile inks for screen-printing), but it had certainly secured its place within the defense industry.
In defense applications today, plastisol coatings are particularly useful in protecting hardware for military vehicles. Many of our defense customers here at PCTM choose the specification A-A-59464 (formerly spec MIL-P-20689), though our precise application procedure means that we can work with other specifications, as well. Additionally, we can create varying controlled thicknesses of plastisol coating depending on your project needs.
Xylan coating applications and advantages
As we've talked about in previous blog posts, Xylan is a fluoropolymer or PTFE coating. It is most often applied through a liquid spray method that allows for careful control over the coating's thickness, which makes it an excellent choice for defense projects with stringent specifications.
The main advantages of Xylan include the fact that it has excellent temperature, chemical, and friction resistance (lubricity). And while it's primarily a metal coating, it can be applied to other substances (such as plastic) when steps are taken to ensure proper adhesion.
Unlike plastisol, Xylan and other PTFE coatings have a documented history that began with a lucky breakthrough in 1938 in DuPont's Chemours labs. Because PTFE coatings were only discovered just before the start of WWII, they weren't really widely used in defense applications until the later 20th century. In fact, PTFE coatings were popularized in nonstick cookware during the post-war 1950s, and their usefulness in a wide variety of industries and applications expanded from that use in peacetime kitchens around the industrialized world.
Today, Xylan and PTFE coatings are popular in military applications as dry film lubricants (just as they are in industrial applications. However, PTFE coatings are so versatile in terms of temperature, chemical, and friction resistance that the sky really is the limit on how they can benefit our nation's security and military prominence.
Your protective coatings partner
Here at PCTM, we can meet the exacting requirements of defense industry projects. Our coating experts are ready to put our unique 5-stage pre-treatment process and state of the art equipment to work for you, as we have for a range of satisfied military customers in the past. You can trust our knowledge and experience to help you find exactly what you need, every time.
Get in touch to learn more about our capabilities and available coating solutions now.